GameGuardian apk is a powerful game hack/alteration tool. With Game guardian apk, you can modify money, score, and much more.
Note:- Game Guardian works only on rooted devices. If your device is not rooted, please root it first with kingroot. We recommend kingroot because it doesn't require PC to root and also kingroot support maximum number of devices.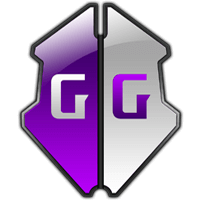 NOTE:-
This post is for educational purposes only.
8APK won't be responsible for any harm caused to your device due to use of this tool. Though we haven't received any complaint regarding this, but you should be responsible if in case happened to you.
It needs a ROOTED device to work. If your device is not rooted, please root it first.
How To Use Game Guardian Apk?
NOTE:- LATEST AND MODERN GAMES SUCH AS CLASH OF CLANS, CLASH ROYALE, MINECRAFT PE, CANDY CRUSH SAGA, TEMPLE RUN 2 ARE NOT SUPPORTED BY Game Hacker
IF YOU WANT TO HACK SUCH GAMES PLEASE READ:-
Download and install game guardian apk. You can download it from link below.
Make sure GameGuardian is running (Icon will be shown on screen)
Open game and find value you want to change (e.g. cash)
Press icon, search tab and press search and enter the number (Amount of money or coin you have, etc)
Go back to the game and change the value in some way (gain money/coin, etc)
Go back to GameGuardian and search again for the new value (of your money/coin,etc) and you will see less results than previous.
If needed, repeat steps 4 and 5 until down to very very few results.
Long-press on the value and enter the desired value. Go back to game and the value will be chaged to desired value (Value you entered in above step)!
DONE!!!!!!!
DOWNLOAD LINK:-
Please make sure that you have enabled "Installation from unknown sources" in your device's settings before installing this app.
RECOMMENDED APP

:  With FreeBuzz, you can earn money by Inviting friends. Also you can share, watch and download videos.