Step 1
Download .apk file. Any android app outside of Google Play come in .apk format.
Step 2
After the download is complete, tap on the download completed notification to install. In this example, the user is trying to install Vidmate.apk.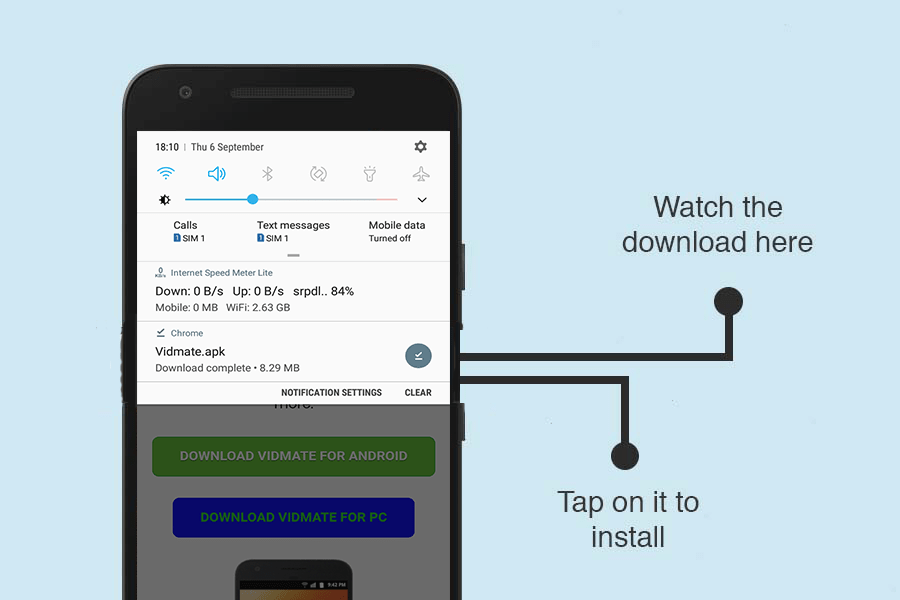 Step 3
If you are installing an app outside of Play Store for the first time, you may see an installed blocked message. Just tap on settings.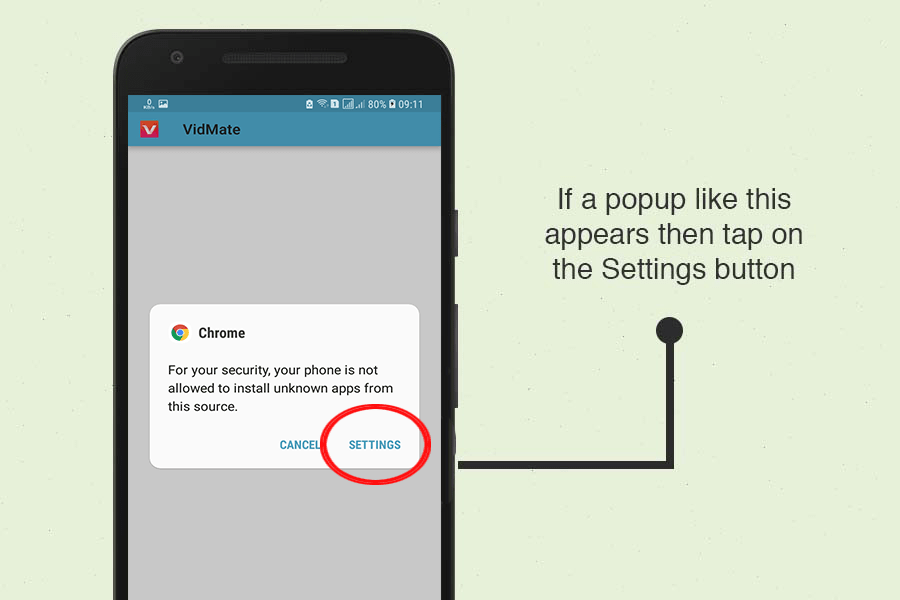 Step 4
For older versions of Android, you will see something like this after you tap on settings in the above screenshot: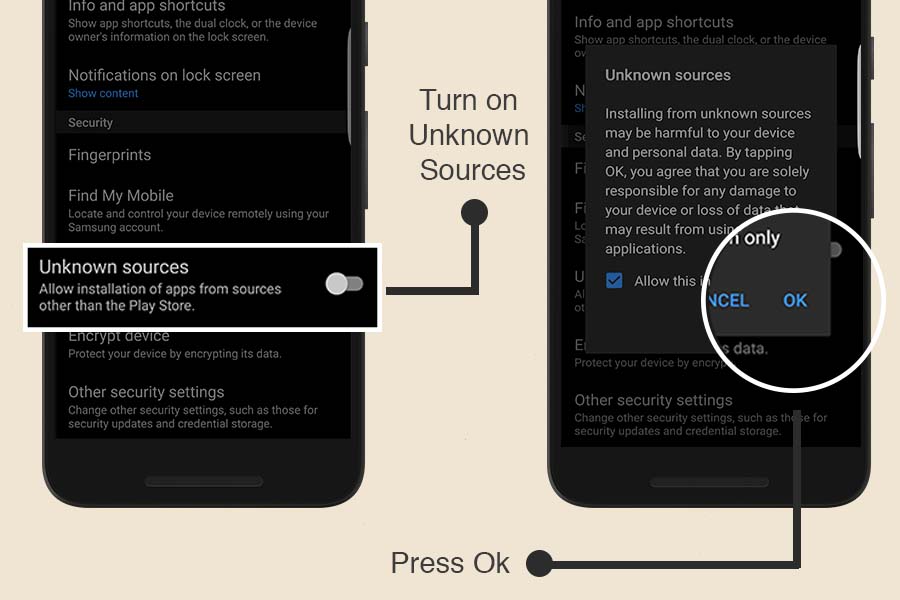 For newer versions of Android, tap on settings and allow the installation from browser/source you just downloaded the app. In my case, Chrome.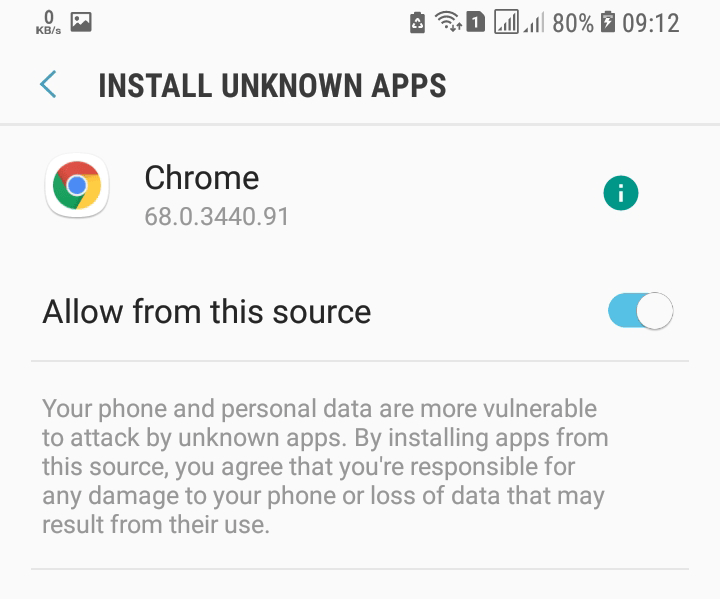 Step 5
Go back to the installation screen and you will see an install window. Tap on install and you are ready to explore the app after it gets installed.