SuperSU Apk is the Superuser access management tool of the future 😉
SuperSU allows for advanced management of Superuser access rights for all the apps on your device that need root. SuperSU has been built from the ground up to counter a number of problems with other Superuser access management tools. SuperSU is an app that you should install after rooting your device o manage root permissions but in some cases, tools like Universal Androot requires SuperSU to be pre-installed.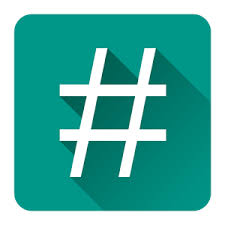 Package Name: eu.chainfire.supersu
File Size: 5.631 MB
Version: 2.46
Category: Tools
QR Code:
Features include:
– Superuser access prompt.
– Superuser access logging.
– Superuser access notifications.
– Per-app notification configuration.
– Temporary unroot.
– Deep process detection (no more unknowns).
– Works in recovery (no more segfaulting).
– Works when Android isn't properly booted.
– Works with non-standard shell locations.
– Always runs in ghost mode.
– Wake on prompt.
– Convert to /system app.
– Complete unroot.
– Backup script to survive CyanogenMod nightlies.
– Icon selectable from 5 options + invisible.
– Theme selectable from 4 options.
– Launch from dialer: *#*#1234#*#* or *#*#7873778#*#* (*#*#SUPERSU#*#*).
RECOMMENDED APP:

  Aliexpress for android: New online shopping app for android.
NOTE: Not all phones take both codes. On some phones you need to use single *# instead of double *#*#.
DOWNLOAD LINK::-
CLICK HERE TO DOWNLOAD SUPERSU APK.