Root Genius
Root Genius is the best tool to root any Android smartphone or tablet. Root Genius 1.8.7 supports more than 10000 Android devices.  Windows version of this app doesn't require any installation on your PC. Simply download root genius and run on your pc followed by connecting your device to the PC.
Note:- This app is not directly available for android. You need windows PC to use this app.
 Features:-
-This tool supports more than 10,000 Android phones. This tool works without installation.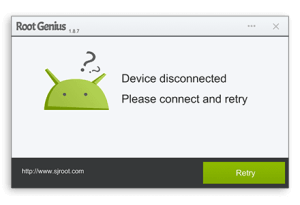 -This tool is extremely easy to use. All you need is connect your android device to your laptop or pc and start rooting.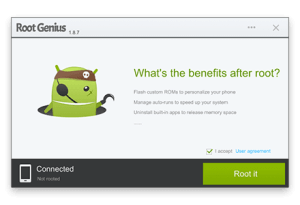 Root Genius – Android Rooting Guide
If you have installed any anti-virus program in your android device disable it.
Go to Settings >Developer Options >USB Debugging and enable USB debugging mode.
Connect the device to your PC.
Rooting tool will detect the device and accept the user agreement.
Click "Root it".
[[If your device is compatible, proceed to Next Step. But, what if your device is incompatible? Don't worry, there are many other apps for android that can root your device in one click. Here is the list of All One Click Rooting Apps for Android.]]
Wait until Genius Root completes rooting Android device.
The device may reboot after completing the rooting.
If you are successful, you can see "Kinguser" in apps sections.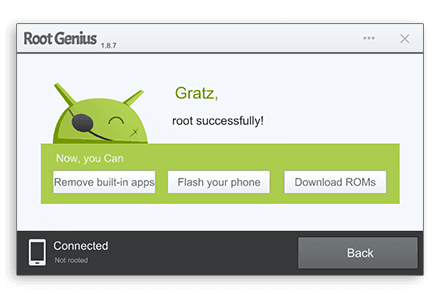 DOWNLOAD LINK:-
CLICK HERE TO DOWNLOAD FOR WINDOWS